21.03.201519:00
Berlin
Blackmore Musikfabrik. Warmbrunner Strasse 52. 14193 Berlin
Leon Gurvitch Project feat. Frank London 
"Klezmer meets Jazz"
Frank London – trumpet, fluegelhorn
Leon Gurvitch – piano, melodica, composition
Benjamin Weidekamp –  saxophon, clarinet
Omar Rodriguez Calvo – contrabass
Diego Pinera – drums
Das Konzert wird von Steven Breslauer gefördert.
In Kooperation mit Blackmore Musikfabrik, Keshet Künstleragentur Budde & Hopp, in medias Public Relations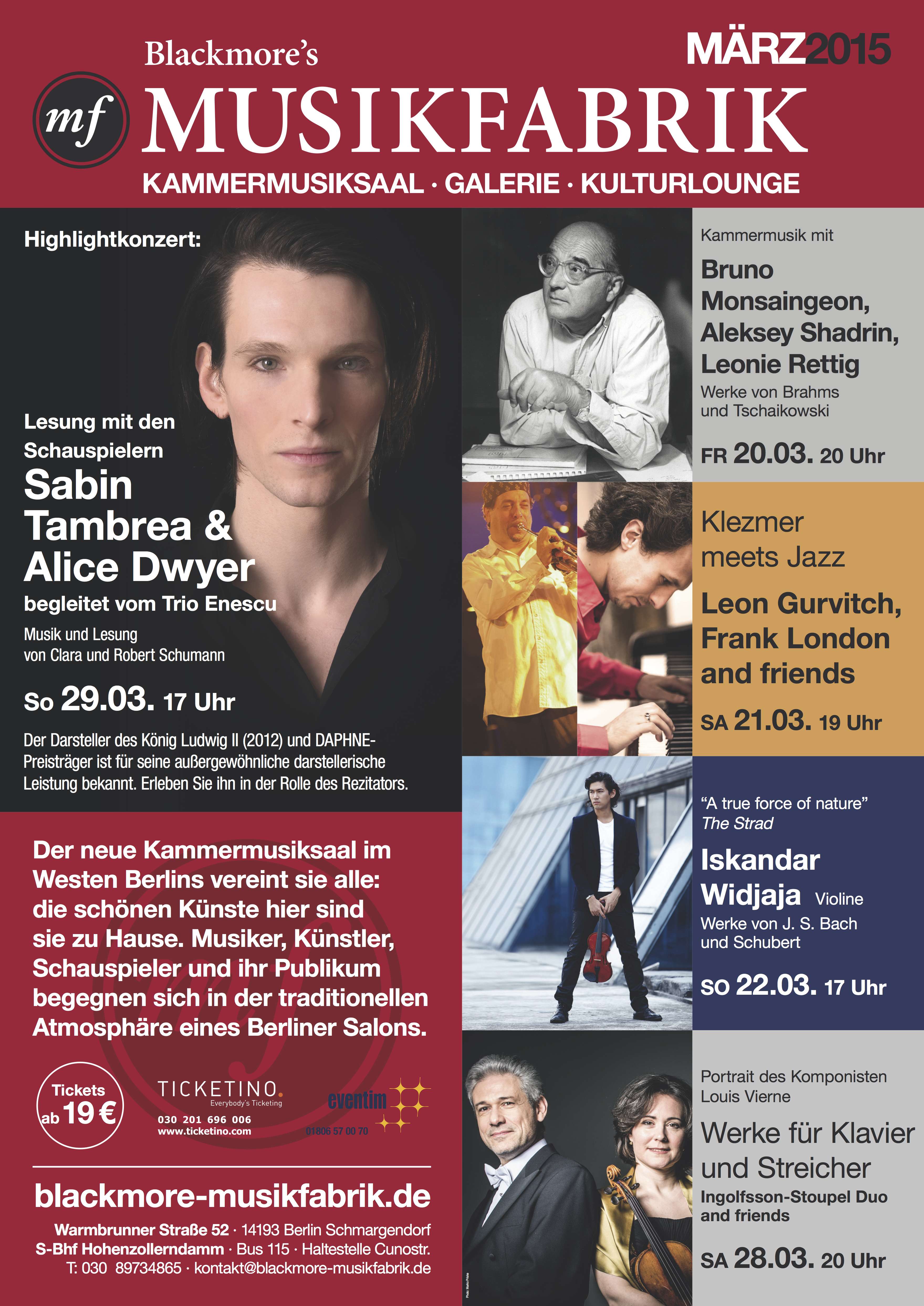 21.03.201519:00
Berlin
Blackmore Musikfabrik. Warmbrunner Strasse 52. 14193 Berlin
Leon Gurvitch Project feat. Frank London 
"Klezmer meets Jazz"
Frank London – trumpet, fluegelhorn
Leon Gurvitch – piano, melodica, composition
Benjamin Weidekamp –  saxophon, clarinet
Omar Rodriguez Calvo – contrabass
Diego Pinera – drums
The Concert is realized with friendly support of Steven Breslauer.
In cooperation with Blackmore Musikfabrik, Keshet Künstleragentur Budde & Hopp, in medias PR