Remember me
Leon Gurvitch, piano, melodica, composition
Remember me

Prelude (after Chopin)

Mein Leben

Legend

Megapolis

Improvisation #2

Gnossienne Nr.1 (Erik Satie)

My Hope

Improvisation #1

Inventio

Russian Suite
Notice from Leon
This CD comprises primarily my own compositions created in the recent 13 years and developed in course of solo concerts in the last time. Stilistically this material is something between modern classic & improvised music. It is also full of jazz and world music influences.
I grew up with classical music and studied more classics than jazz, nevertheless I wanted to present my own arrangements of Chopin and Satie. I also composed a piece "Mein Leben" thought as a reminiscence for the equal-named book written by Marcel Reich-Ranicki. The piece "Legend" actually flowed from the pen of a well-known Armenian composer Komitas. I composed and added my own motives to it and interpreted this music freely on melodica. "My Hope" has a melody, which is almost impossible to recognize, however it is based on original called "Hatikva". My Russian soul comes out in the piece "Russian-Suite", which is full of folklore impacts. In free improvisations I left everything sound as at live concerts without any cuts. Much more improvisations were recorded at the studio, but unfortunately not all of them can appear on this album due to limited CD-capacities.
I would like to thank all the people who assisted me with recording and producing of this CD-release: Kulturradio rbb, Ulf Drechsel, Ulli Blobel, a wonderful team of rbb: Wolfgang Hoff, Nikolaus Loewe, Ulrich Hieber, Monika Steffens, Photograph Henriette Mielke.
Special thanks goes to my family, which always supported me.
I hope that this album "Remember me" can tell a story, namely for every listener his or her own, personal story.
morgenland/harmonia mundi/Naxos
All compositions & arrangements by Leon Gurvitch ©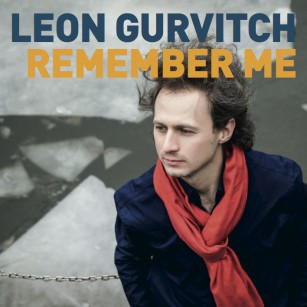 buy now
Eldorado
Leon Gurvitch Project feat. Frank London
From London to Berlin

Kdusha

Agizn Parovoz

Eldorado

Hamsin

Talisman

Belz

Die Hexe

Barukh Elokeinu

Fiesta

Spiel & Tanz
Inspired by the folk tunes of his motherland Belarus, the compositions of Leon Gurvitch are always reminiscent of his roots. The composer himself characterizes his music as world jazz. Perceptible influence of Russian, Balkan and Oriental elements as well as that of klezmer motives imparts particular energy to Leon Gurvitch's compositions. This typical feature of his music creates a unique individual style and thus distinguishes itself among the wide spectrum of world music streams. The compositions of Gurvitch, possessing their own dynamics, by no means pass into the range of traditional klezmer. Most compositions and arrangements of Leon Gurvitch belong to East-European tradition and at the same time obviously cross the borders of national music, embodying modern European jazz stylistics.
Frank London – trumpet, fluegelhorn
Leon Gurvitch – piano, melodica
Inna Vysotska – vocal
Vladimir Karparov – saxophon, clarinet
Omar Rodriguez Calvo – contrabass
Dimitris Christides – drums, percussion
morgenland/harmonia mundi/ Naxos
All compositions & arrangements by Leon Gurvitch ©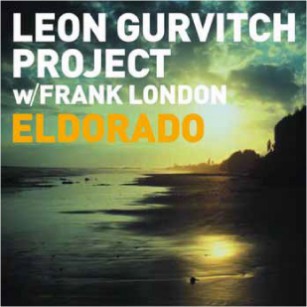 buy now